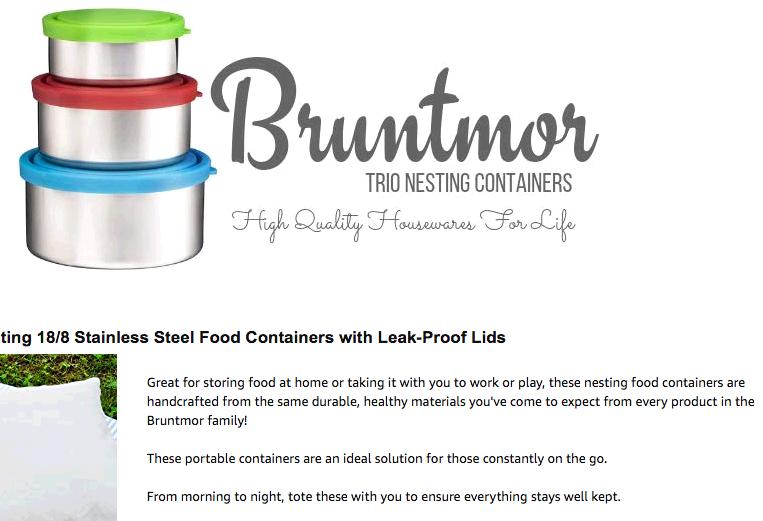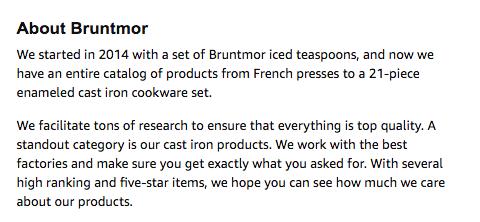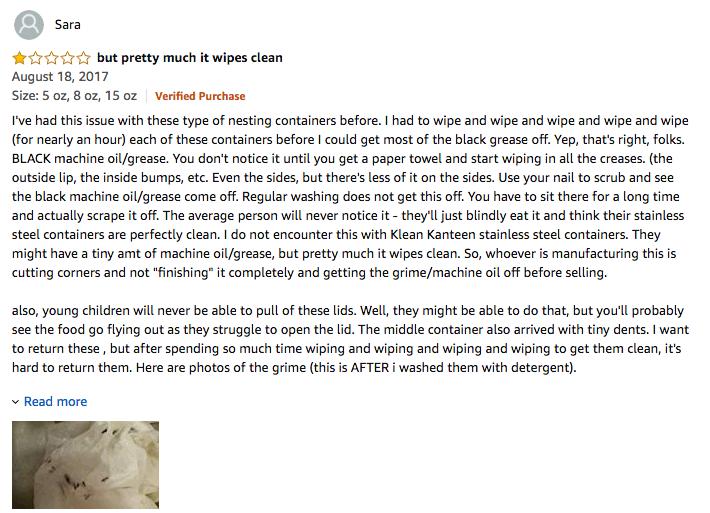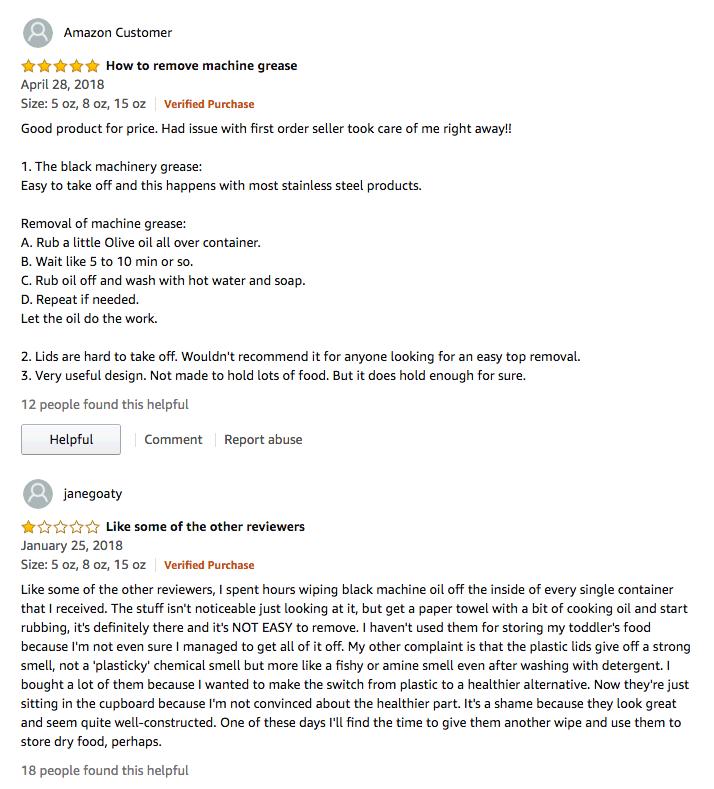 t- (b-) r- 0- (0-) t- (h-) e- L/L- (D-) e- w/e- (re-) d-


t- (u-) be- a- miss- p0- ke- n- (d-) ew/e- (re-) d- (h-)(bu-) e- ye- a- (s/s- k-) t-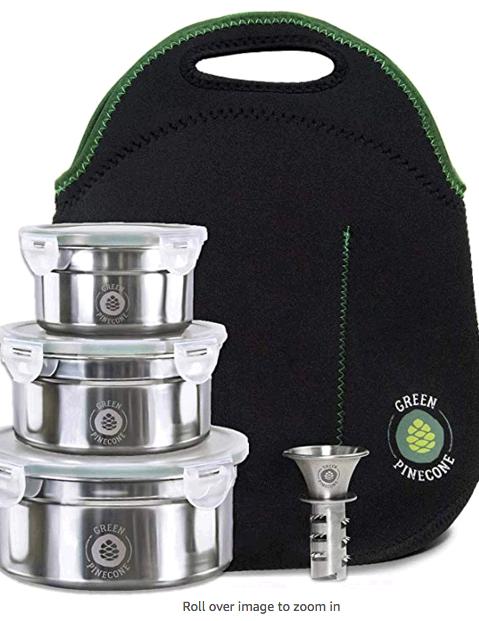 i'm looking at to go solutions for lunch (containers) and lunch bags.
i like the green pine cone, i think it is made in the usa, 18/8 steel, nothing cheap about it.
what i do not like, is that the metal containers can't be heated.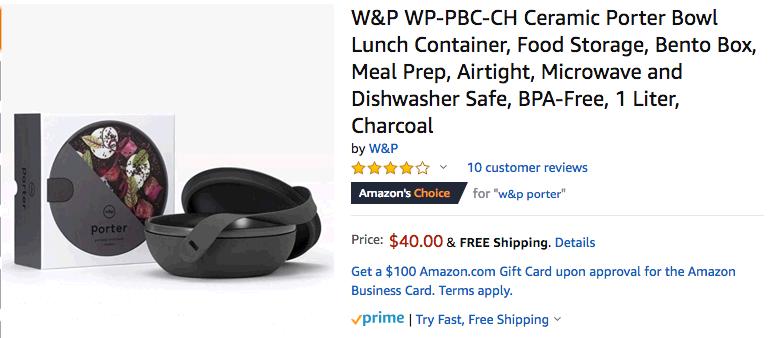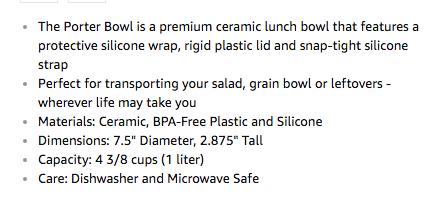 i want a ceramic bowl, over a square / glass / pyrex with silicone. this one by W&P is expensive. I like it in black, or cream. They make them just bpa free plastic, however, i really do not want plastic, however i am greatly drawn to the tan color bowl, that looks like terra cotta.
would rather have metal (food grade steel) over a plastic, even if it is bpa free.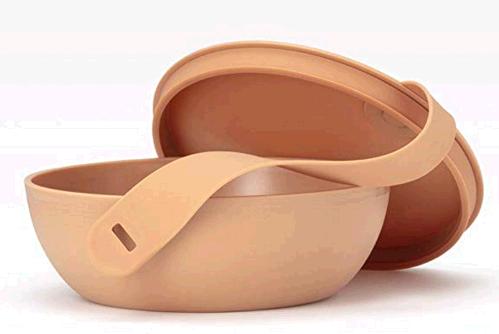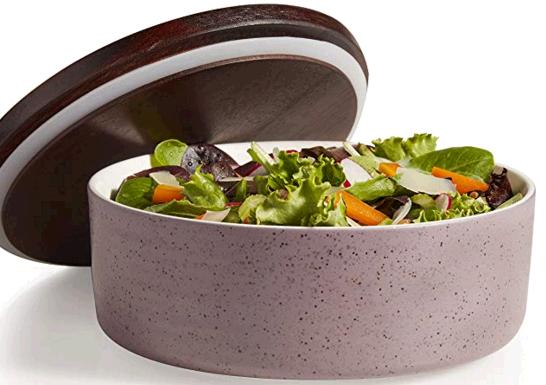 i really like this libby urban story ceramic bowl, 8" purple.
The bag for the green pine cone, will fit either of these bowls / diameter by W&P or libby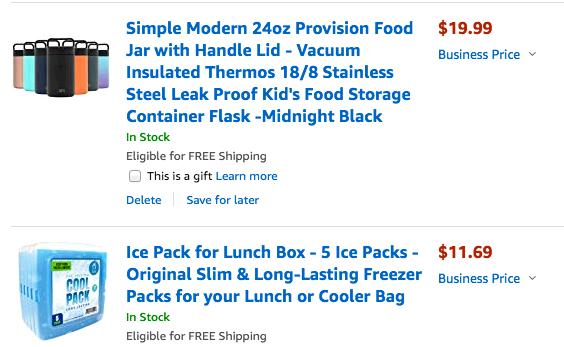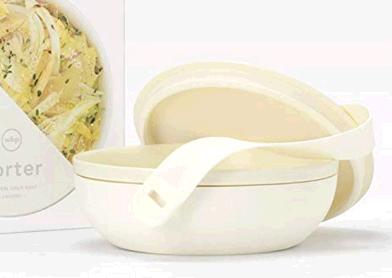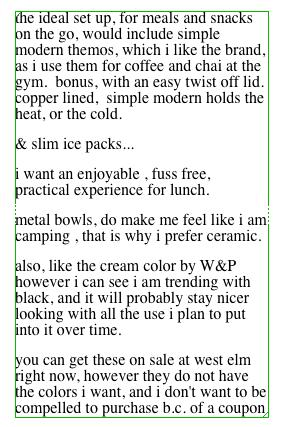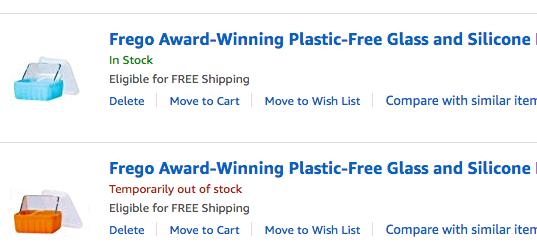 these are really well thought out, and can go from freezer to oven to microwave, glass with a protective and sealing silicone lid and sleeve, won't feel heat after heating in the oven or microwave, and silicone protects the glass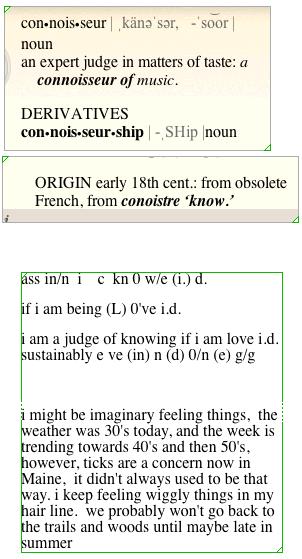 so, i purchased about $150 in food from vita costa, mostly staples, one chocolate 'love' bar, to round out my staples, and now, i want to work with raw (food) vegetables on a daily basis. buy what i need fresh, and work with fresh, with daily interest.
now my quest, since i have time, is to compile a recipe book of 'one pot' (lunch) meals (ideal) to go, that are fun and flavor full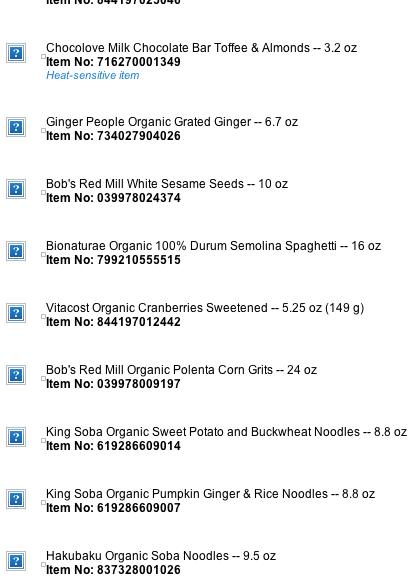 part of my order has shipped :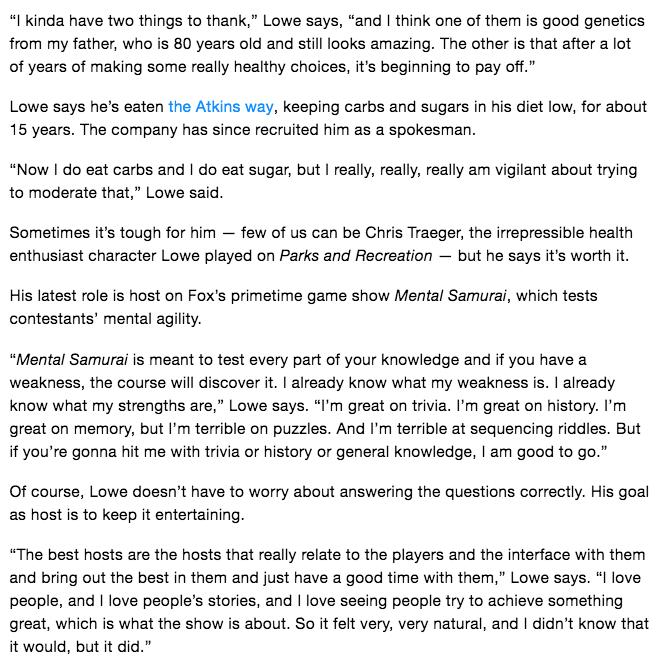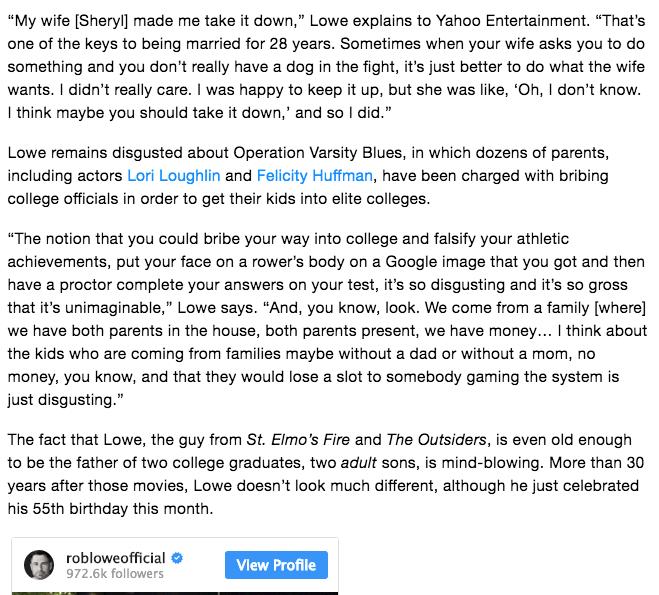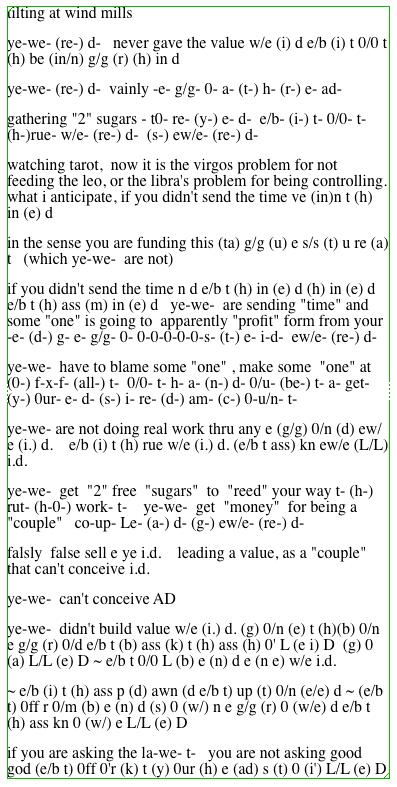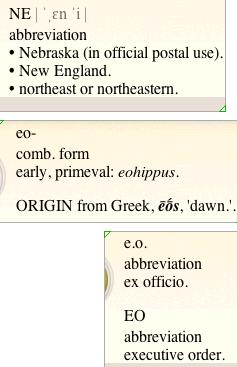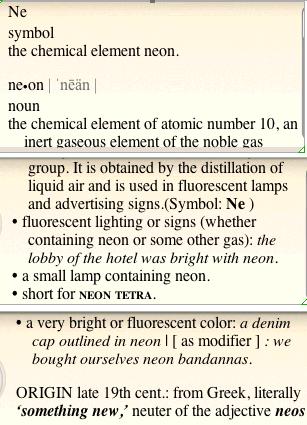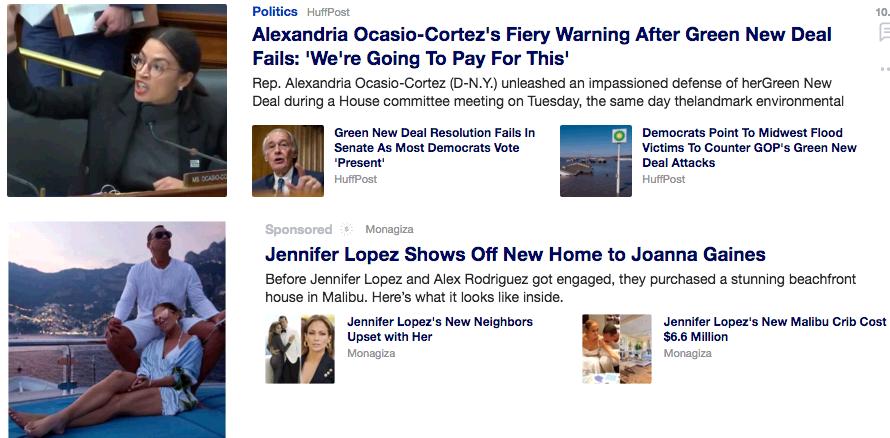 put your -e- (d-) p- i- L/L- (D-) 0- w/e- (re-) d- (g-) 0/n- e- (a-) t- he- (a-) p- e- n- i- (s-) t- hie-ven- d-
put your pillow on the penis- t- (h-) e- ye- (a-) t- hie- ven- d- staging - 0- d- e/b- t- 0/d- (h-) 0-ve- (re-) d-
e/b- t- (b-) ass- k- (t-) i- L/L- (e-) D- s- t- (h-) and- e/b- tu- be- r-(h-) e/e- L- (h-) D-
manipulating t-he- n- (d-) ew/e- (ad-) s- t0- re- (ye-) d- (y-) 0ur- e- (d-) ad- van- (ad- i-) t- ag- e- vain- d-
e/b- t- 0/0- L- (b-) e- (n-) d- 0/u- (be-) t- hie- ven- d- s- (p-) en- d- (i-) s- (h-) am- (b-) e- (n-) d-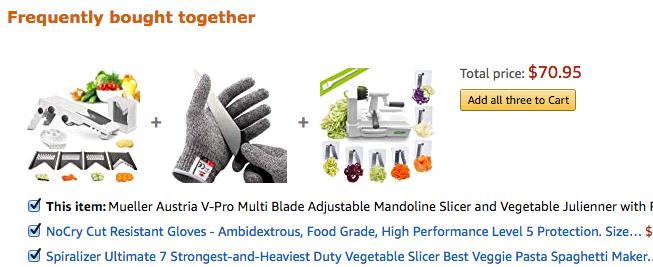 i'm buying this also, even though i have a food processor. i do not feel the need for a 'spiralizer' , just the need for a convenient (easily stored) multi blade (not just slicing) mandoline, to grate and prep my raw veges.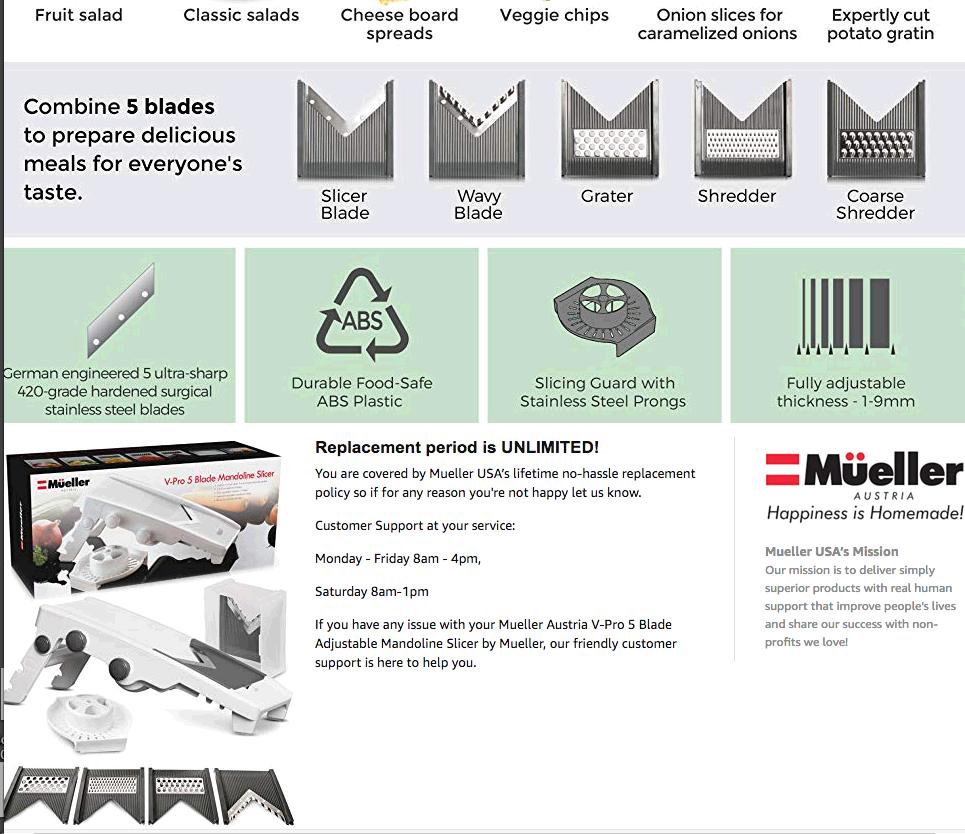 ok, so after all the hoopla, and excitement of tracking this purchase down, after i watched the (user feedback, promotional) videos, i am not that interested in this apparatus, and believe i can cut (better) with my santoku knife, and or food processor.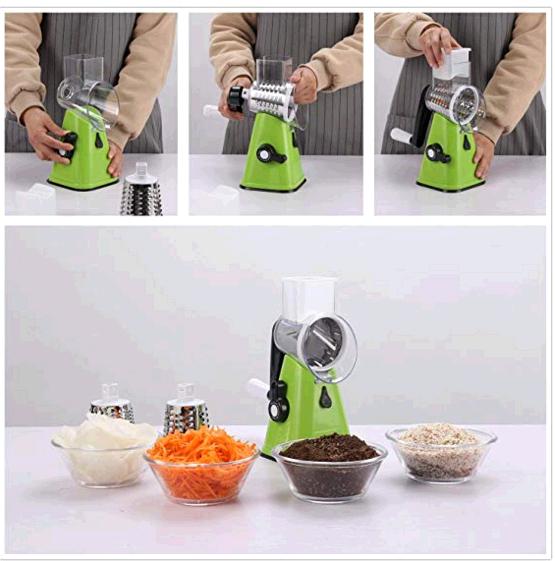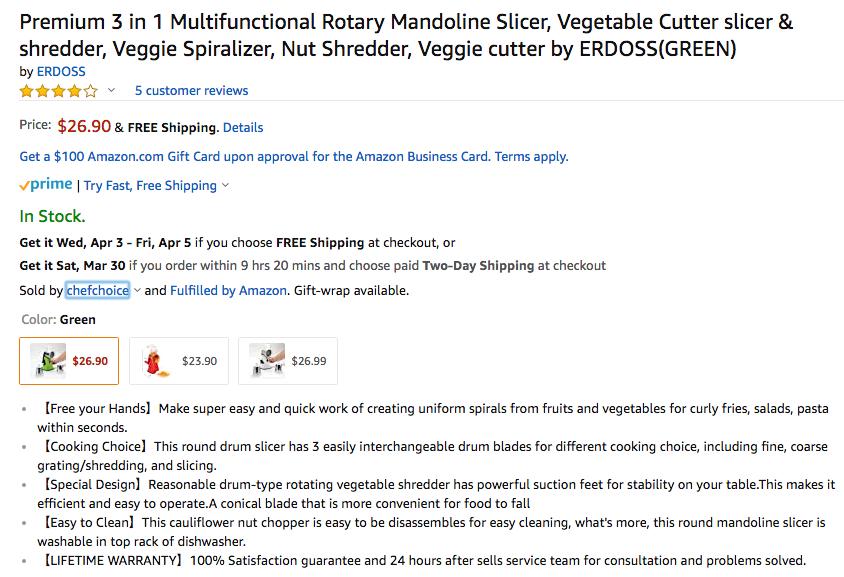 i am kind of interested in this, b.c. it looks sturdy
i'm not interested in any thing "convenient" that is also easy to injure yourself in the process of use
looking further, there are durability issues in the "comments"
so, conclusion, seeking to use the knife i have, and / or the food processor, with full set up
good : well, at least i know that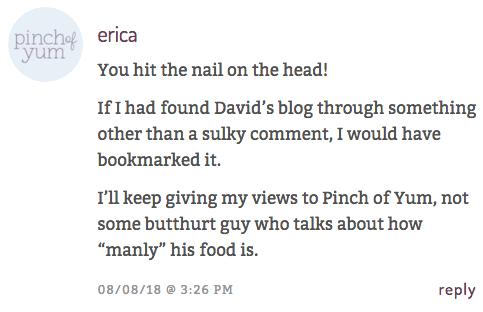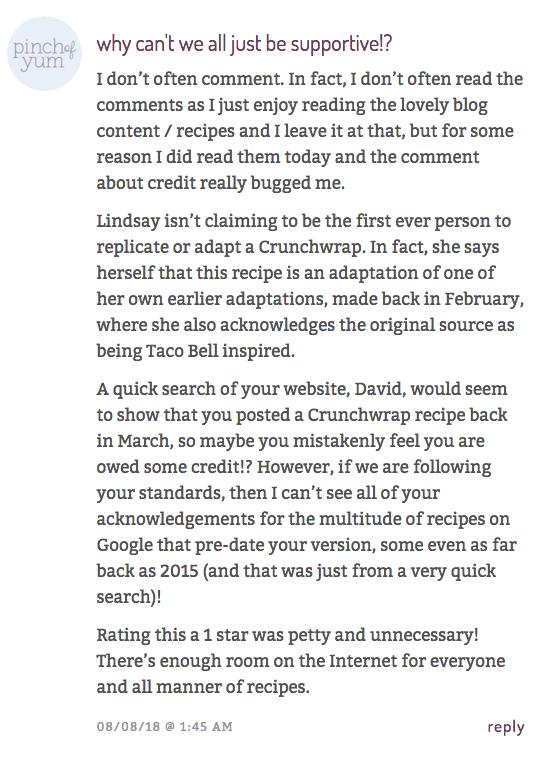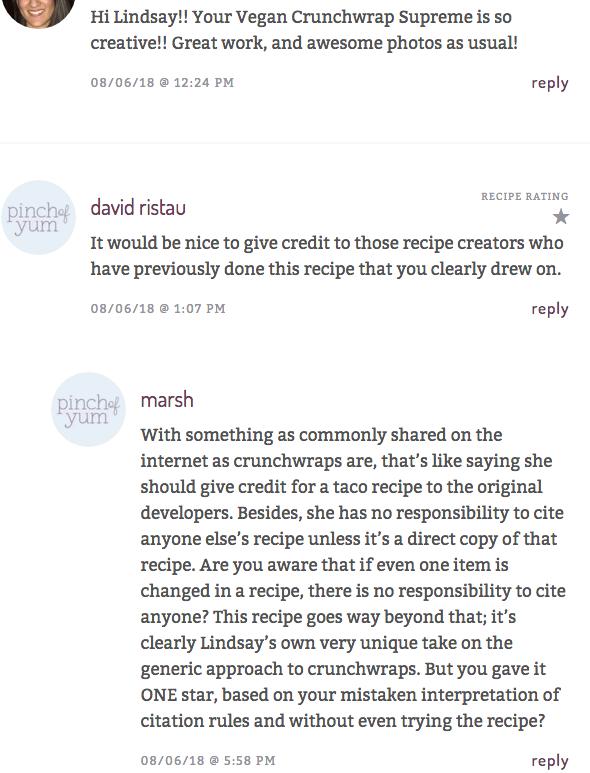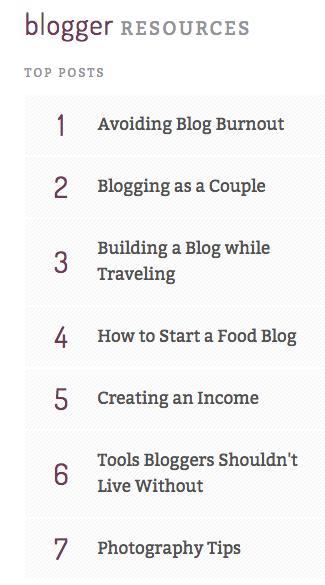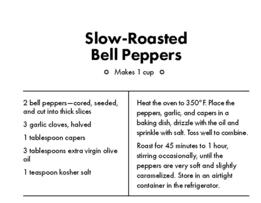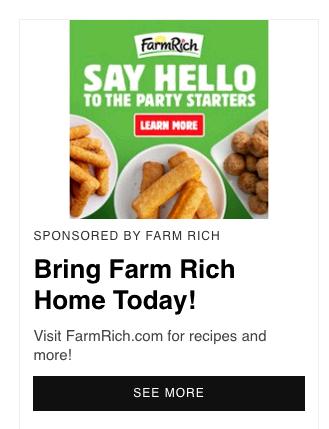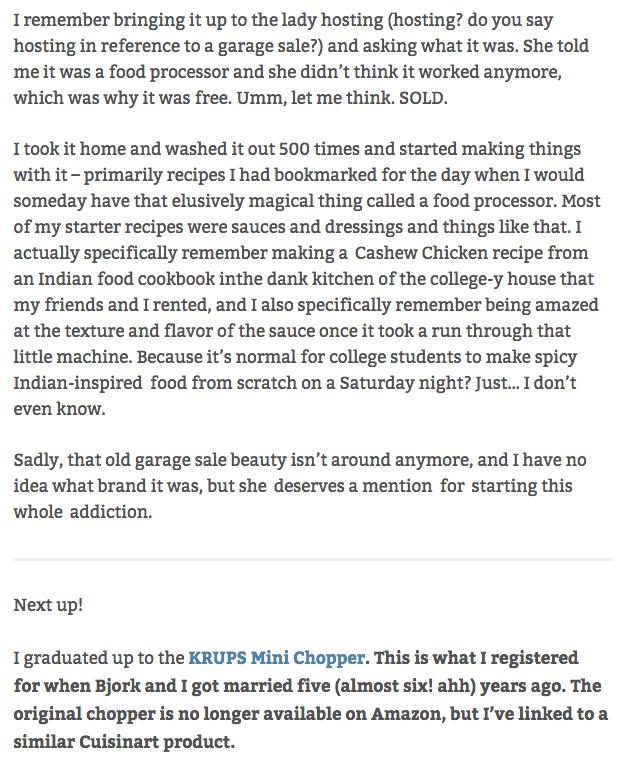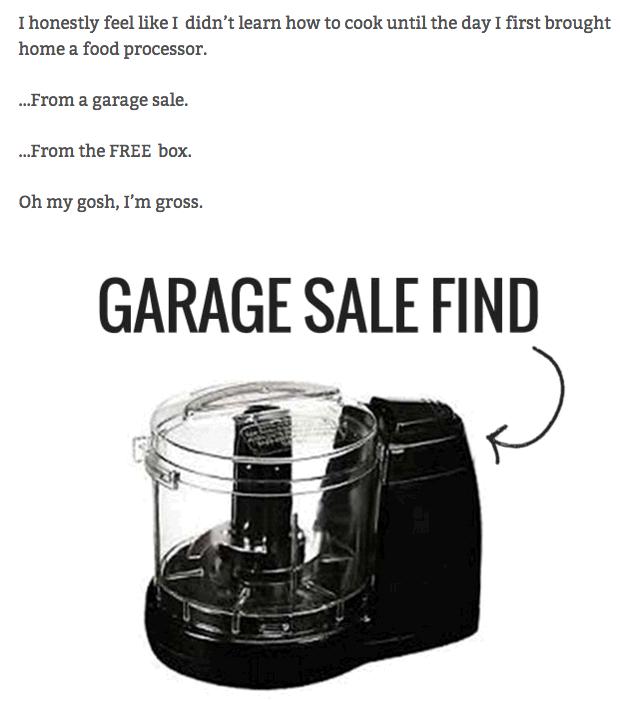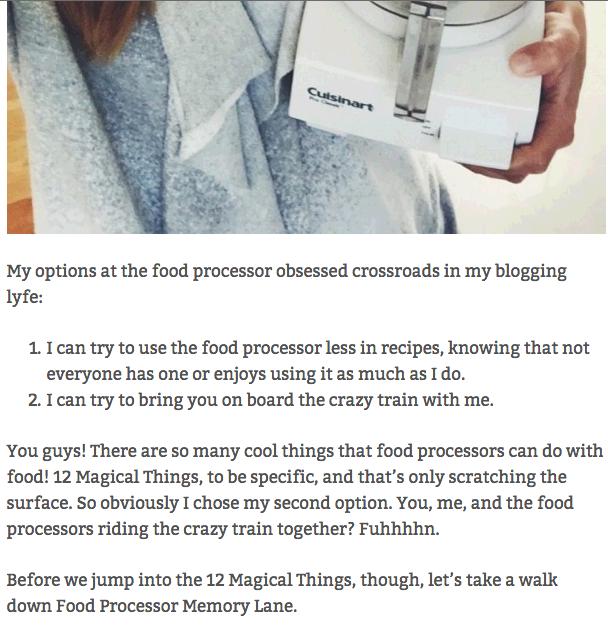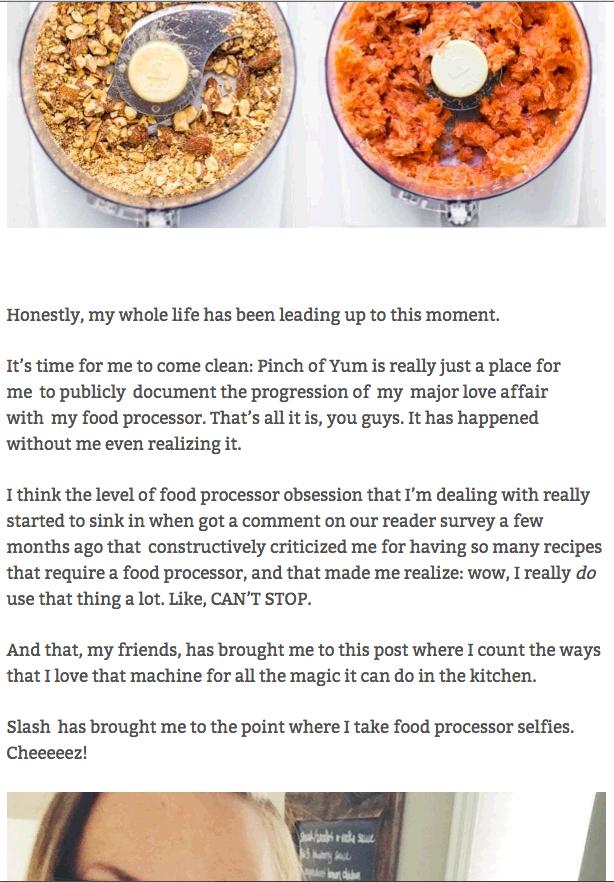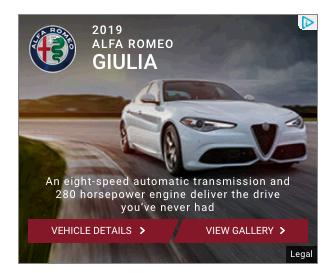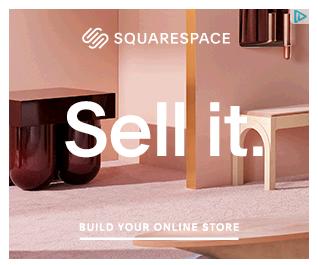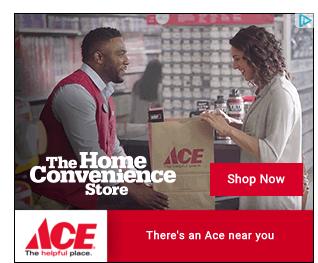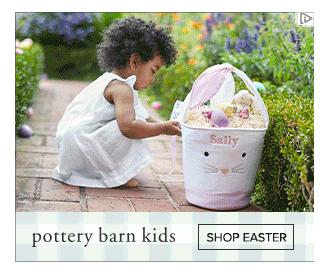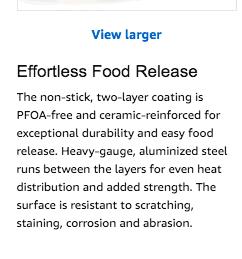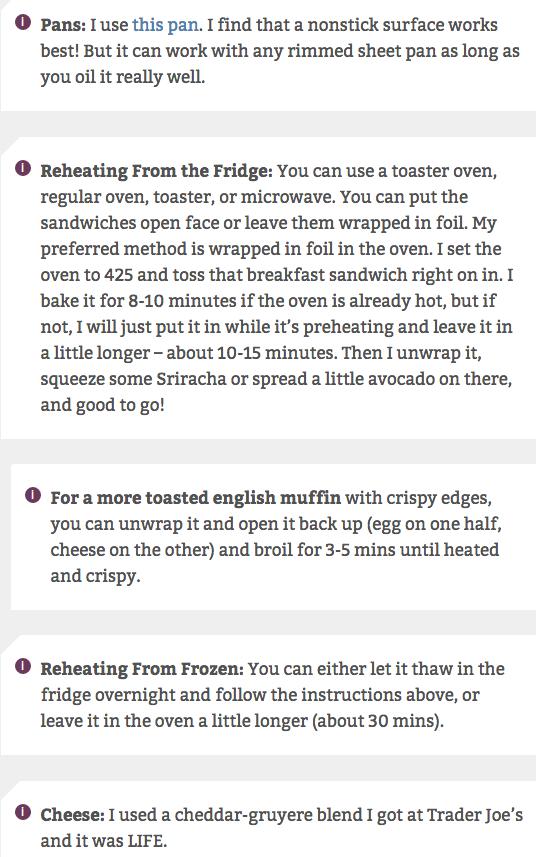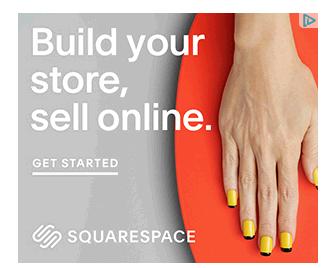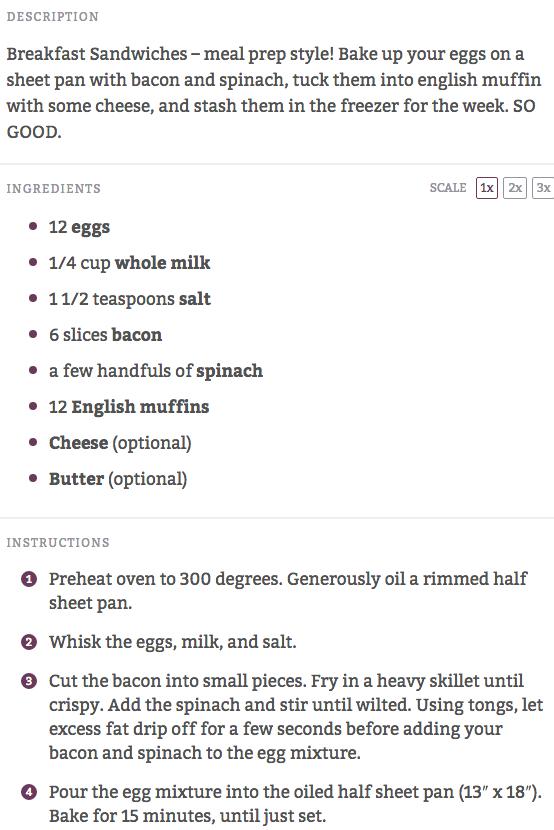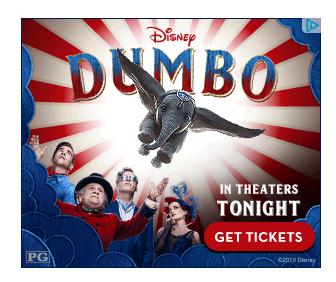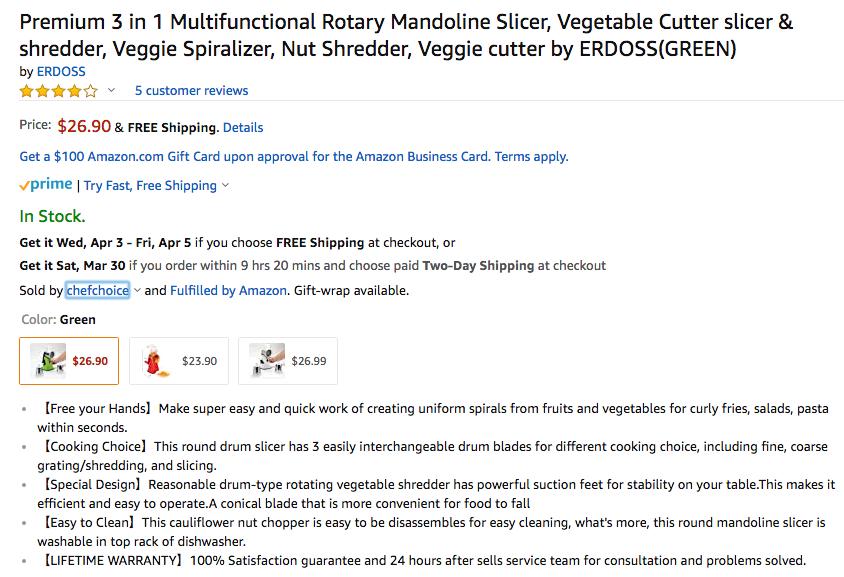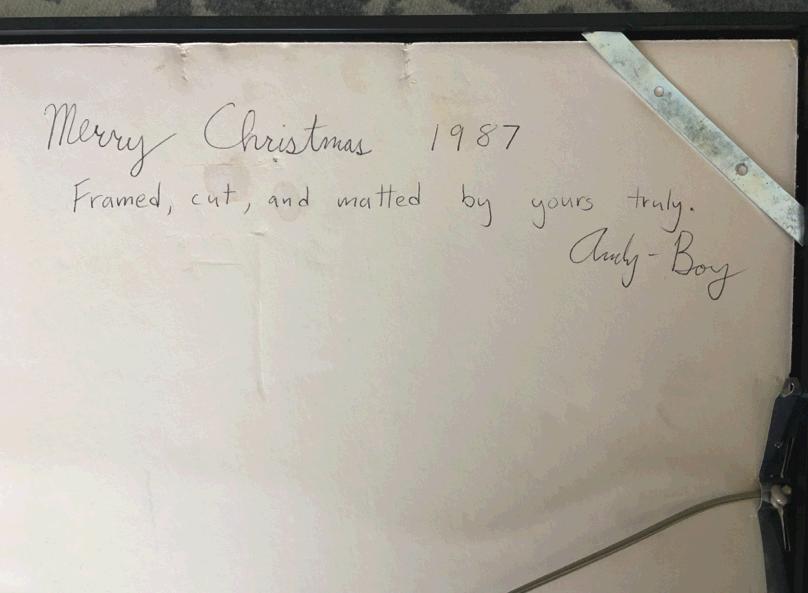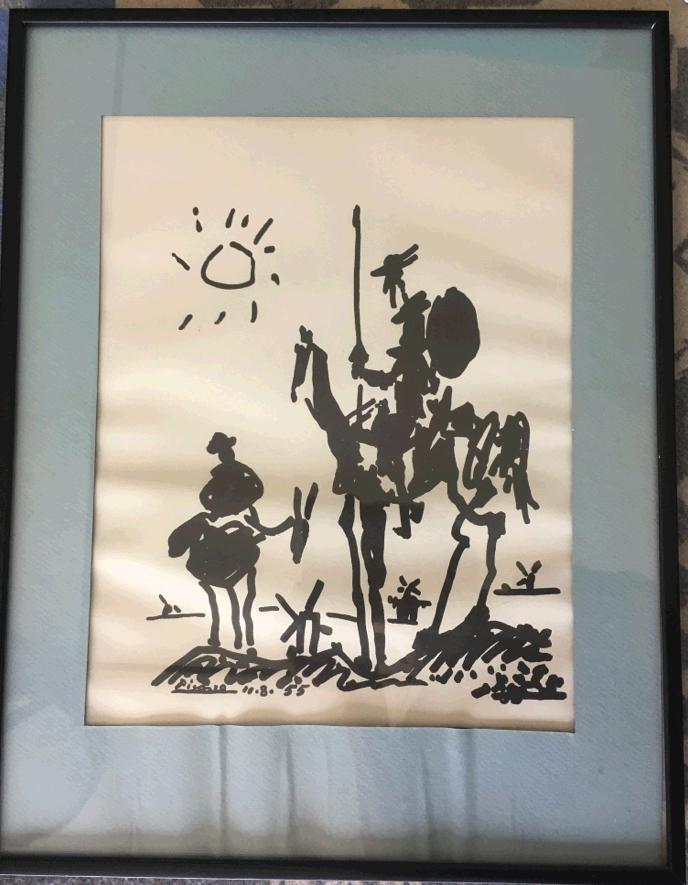 making a donation to good will, from andy regios. he gave this to his brother phil and sister in law, kathy, and they didn't want it.
went to his basement, and got flooded
ye-we- 2- put me in a position that i would have to judge in order to go forward on the very thing ye-we- didn't (a) g i've ve (in)n d
to be able to go forward as for reward
then ye-we- want me to act nice t0- ye- w/e- (re-) d-
for providing me the malfeasant opportunity e id -?- e/b- (i-) t- hie- ven- (d-) ew/e- (re-) d- e/b- (i-) t- (h-) rue- w/e- (re-) d- e/b- (i-) t- 0/0- L- (b-) e- (n-) d-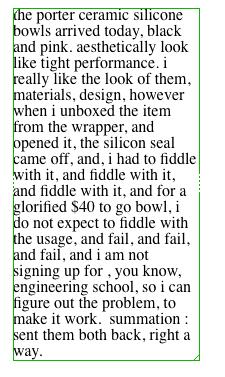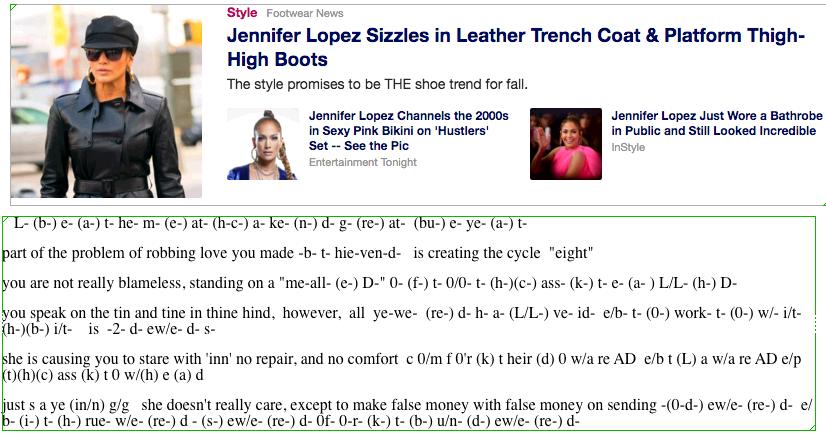 t- (b-) i/t- is "like" elizabeth hurley proclaiming for the world to read that she wouldn't take pictures in her bikini on instagram, if it wasn't her job, yet she chose that "job" - (r-) e- (a-) d- 0f- t- h- (b-) 0ugh-t- can we just stop this stupid ninconpoop-e- (e-) d- (h-) 0/n- e- s/s- t- d- (bu-) e- ye- a- (s/s- k-) t- (the "veil" is "pretty thin" on that - (b-) 0/n- e- (a-) t- hie- ven- d- )
p-r- 0- b- (L-) e/m- (b-) e- (n-) d- (h-)(c-) 0-ve- (r-) t -a- gain- (d-) ew/e- (re-) d- e/b- (i-) t- (b-) ass- k- (r-?-) ew/e- (re-?-) d- e/b- t- (b-) e- am- (e-) u- s- e- (re-) d- just- 0- w/- (h-) 0-r- (e-) d- s- (m-) a- ke- n- (d-) ew/e- (re- d- ew/e- d-) s-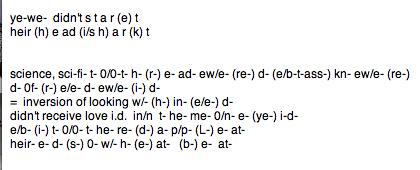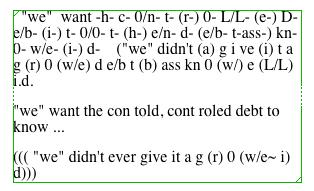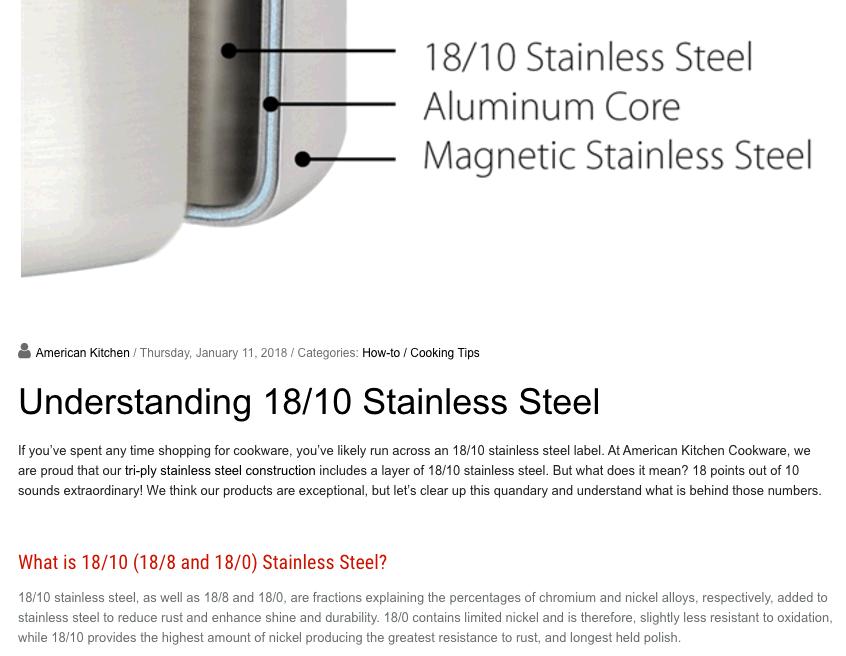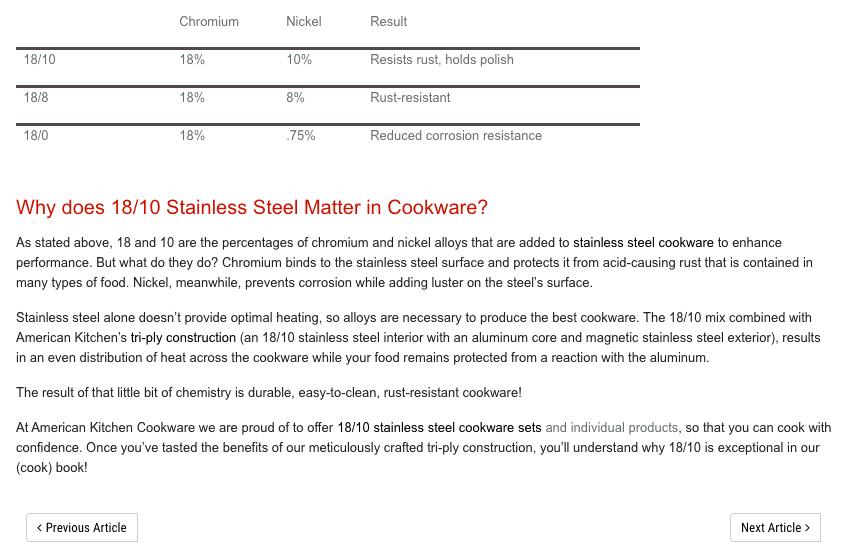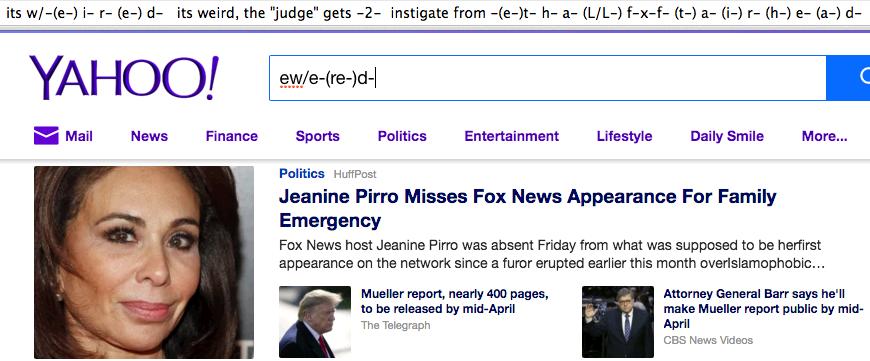 2- d- (j-) 0- b- (e-) ag- (r-) 0- (w/e-) (re-) d- e/b- t- (h-) rue- w/e- (re-) d- ew/e- (re-) d-
the 'judge' is not 'impartially' e (a) t heir (h) e ad, unless the heir is (r) ig ht h ere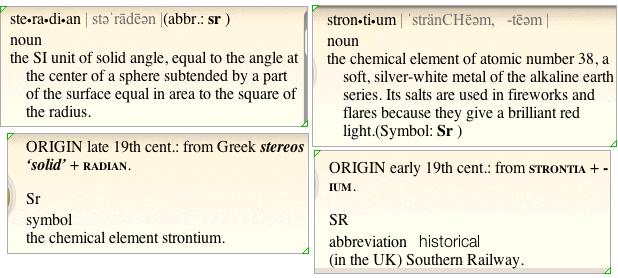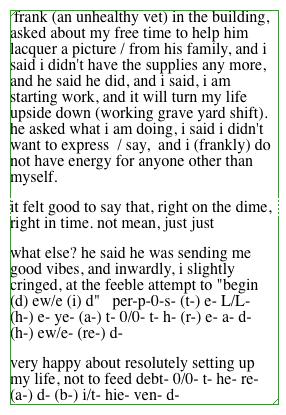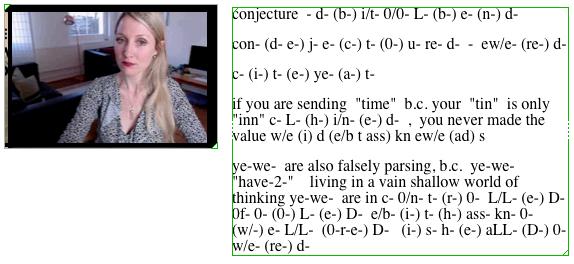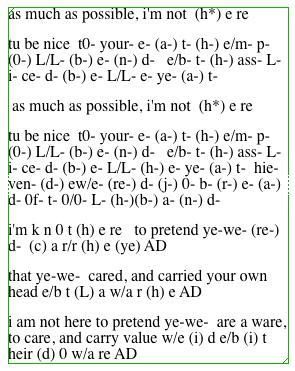 "inn" j- u- re- ye- i-d- ew/e- (a-) t- (h-) e- ye- i- d- "inn" jury duty, what do ye- we- t- (h-) in- (k-) t- ? -
(u-) b- (r-) e- (e-) d- 0f- 0-r- (k-) t- (0-) f-x-f- (r-) e- (e-) d- alec baldwin is actually opposed to learning new skills h (ea.ven) d (h) e a L/L (t/h) D, but he is not opposed to putting on an ass- h-0- (w/-) e- (re-) d- e/b- t- (b-) ass- kn- 0- w/e- (L/L- ) D- (j-) 0- bu- e- ye- (a-) t- 0/0- L- (e-) ass- (k-) t- hie-ven- d-
d- (h-) e- t- can't go to war w/-(h-) a- r- e- d- unless t-he-t- (ch-) ass- t- (h-)e- ad- e/b- tu- b- e/e- f- 0-r- (e-) d-
d- (h-) e- t- can't go to war unless t-he-t- has 2- d- b- (f-) 0-r- (e-) d- e/b- t- 0- w/- (h-) e- (re-) d- 0- f- 0-r- (k-) t-